A large network of high-performing providers

Collaborative Health brings together independent physicians and specialists to streamline care, increase cost efficiencies and improve access to community resources. Because Collaborative Health has the largest primary care network in Central Virginia, we have a deeper, more patient-focused platform to align around quality and cost in a way not achievable in traditional healthcare models. We provides health and wellness services such as wellness visits and immunization services for employees.
When it comes to physical and occupational therapy, diagnostic services, primary care and internal medicine, Collaborative has a large presence covering most of Central Virginia. Our Physicians, Physician Assistants, Nurse Practitioners, Radiologists, staff and administrators are committed to providing a patient-center approach to healthcare.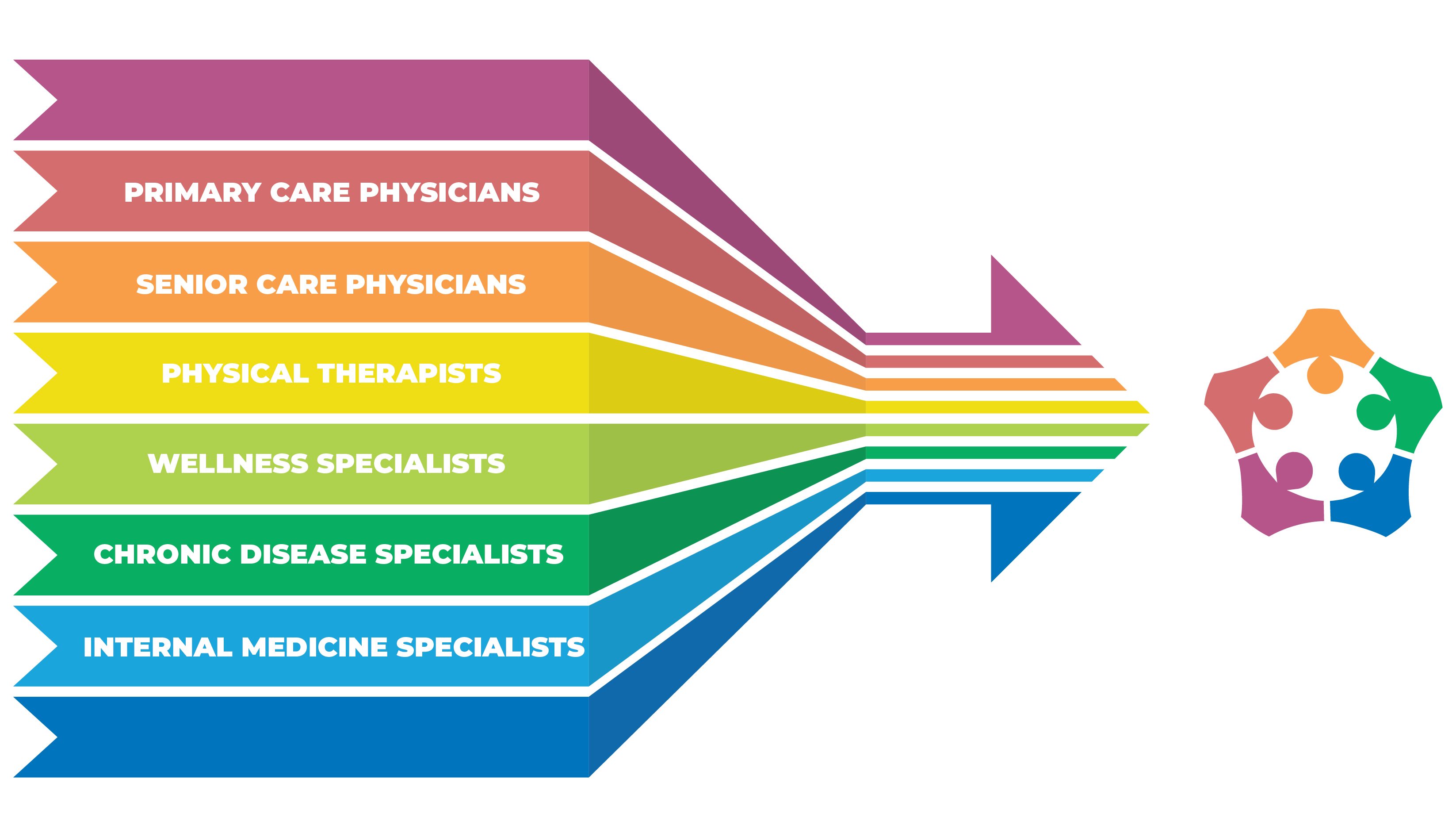 Focused Care: Improving Health Outcomes While Lowering the Cost of Care.
Collaborative Health provides outstanding and innovative healthcare services to employers, employees and their families. Depending on the employer contract, we can provide a multitude of healthcare services. When it comes to getting employees back to work or referring them to a higher level of care, Collaborative Health will always focus on providing quality patient care.
Make sure your expenses are covered the next time you have a work-related injury! Workers' compensation (workers' comp) is a form of accident insurance that is provided by employers for their employees in case of accident or injury at work.

Collaborative Health provides customized solutions for all companies and organizations. We make sure the worker is receiving quality care quickly, helps reduce the overall cost of healthcare. If you and your company would like more information bout Workers' Comp claims, treatment and healthcare services provided by Collaborative Health, please CONTACT US.

Our doctors are staffed and ready to help you recover from your incident. Should you have a life or limb-threatening injury, please call 911 right away! Based on the need, employees may be referred to another provider within the Collaborative Health Network.

Talk to a Collaborative Health sales representative today to learn more about options for workers' comp policies!