Lowering the annual healthcare costs for employees AND employers.

Studies show that people with a primary care physician had 33 percent lower annual healthcare spending and a 19 percent decrease in mortality. This is a great reason for any employer to invest. By having one strong primary care sector, employers can have lower health care costs and improved quality care.
Collaborative Health has the ability to help employers understand where their healthcare dollars are going and how to improve the health of their employees, while also lowering their healthcare spend.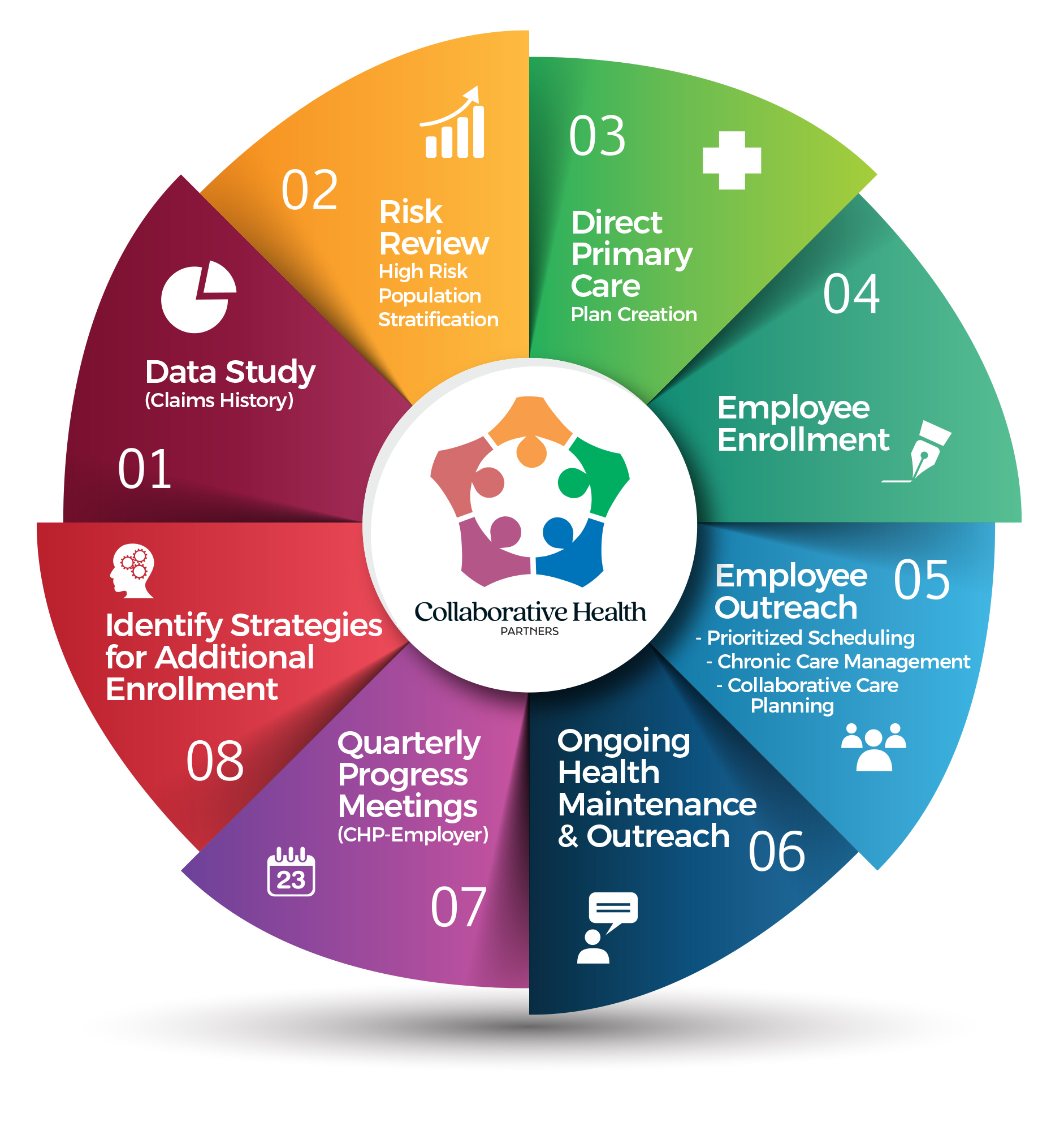 Process and Data Assessment
Better employee health means greater productivity.

Data is a key aspect in creating strategies that lead to saving. The more known variables, the better predictions of efficiency models. At Collaborative Health, we take a Triple Aim® Approach: assessing the health of a population (and its other data assets) and applying our resources to result in a more accurate per capita cost model. The majority of our health providers use a common HIPPA compliant health technology to ensure that patient information is secure and accessible. Many of our partners are part of the Privia Health Network. Privia Health is a national physician organization that is transforming the healthcare delivery experience. Privia provides state-of-the-art tools, talent, and technology taking practice management to the next level.
Completing the Circle of Care:

Balanced care is a key component of the overall health of a population. Collaborative Health can provide Wellness Care and Preventive Care as well as support for Chronic Disease and sudden health incidents.

Open-Source Relationship Management:

While some health organizations are large, cumbersome and slow to change, Collaborative Health is uniquely positioned for flexible relationships. We work with insurance brokers and carriers, as well as employers and health providers to create custom programs for organizations.