Lowering the annual healthcare costs for employees AND employers.

Studies show that people with a primary care physician had 33 percent lower annual healthcare spending and a 19 percent decrease in mortality. This is a great reason for any employer to invest. By having one strong primary care sector, employers can have lower health care costs and improved quality care.
Collaborative Health has the ability to help employers understand where their healthcare dollars are going and how to improve the health of their employees, while also lowering their healthcare spend.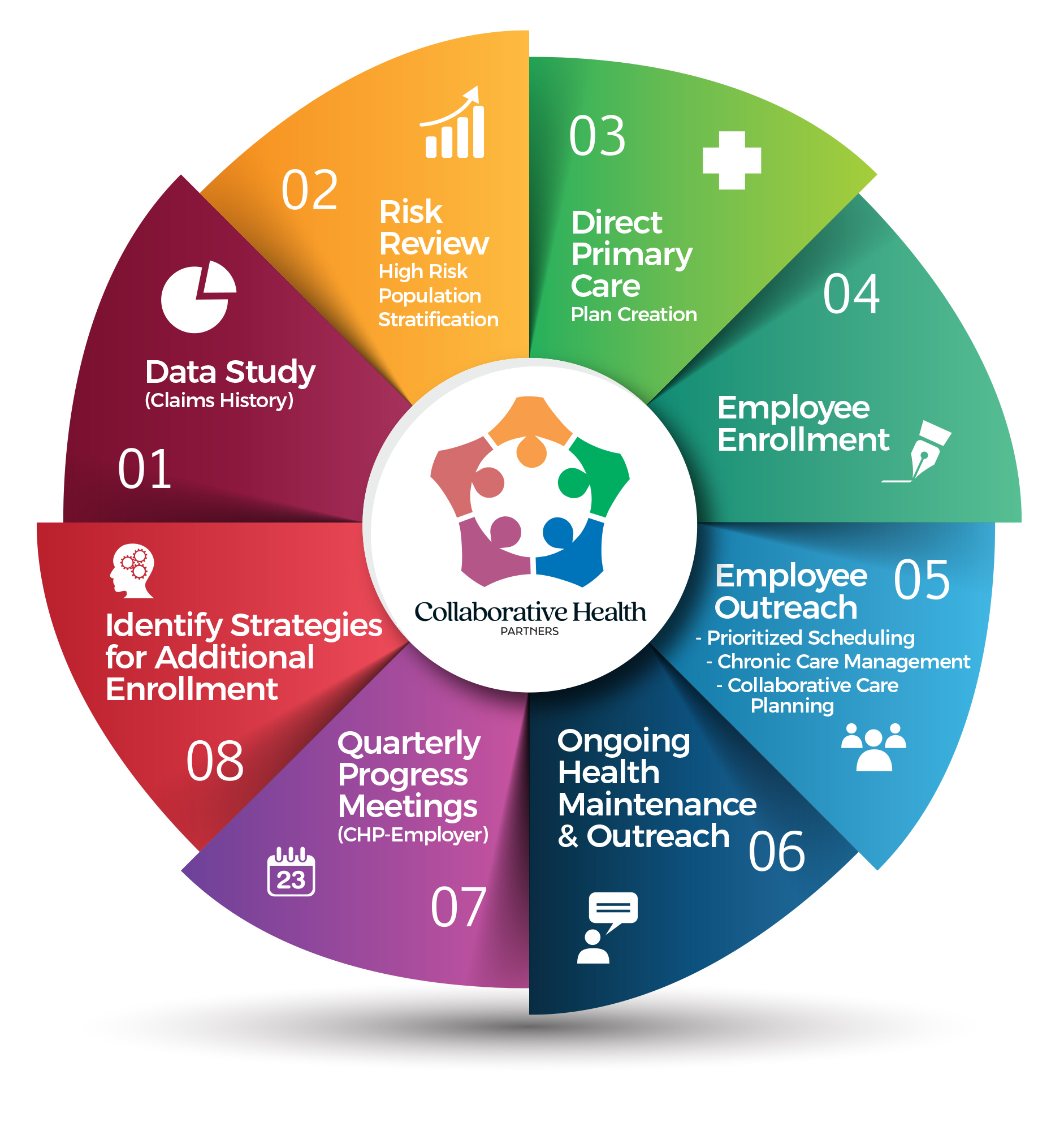 Process and Data Assessment