Keeping Your Employees Healthy
Collaborative Health is dedicated to providing cutting-edge clinical services with a focus on prevention to keep workers healthy and their workplaces safe. Our multi-disciplinary healthcare team includes Physicians, Physician Assistants, Nurse Practitioners, Physical and Occupational Therapists, Radiologist, Diagnostic and other professionals who provide comprehensive patient-centered services.
We diagnose and treat occupational related issues, perform clinical tests, conduct physical and provide many other Workplace Health services. In regards, to Wellness Care and Prevention we can supply training, immunizations and Wellness education for workers and their employers, along with establishing a healthier workplace.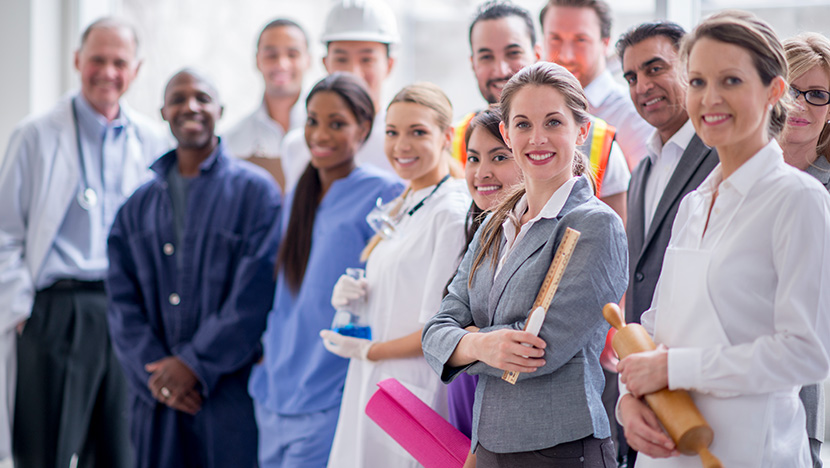 General Workplace
OSHA Questionnaire
Clearance Evaluation
Pulmonary Function Test
Mask Fit Test
Urine Drug Screens
Federal
Non-Federal, 12 Panel, Same Day Reporting
Medical Review Officer Services
Health & Safety Trainings:
Basic Life Support CPR/AED
CPR/AED
First Aid
Bloodborne Pathogens
Vaccines & Immunizations
Influenza
Hepatitis A (Series of 3 injections)
Hepatitis B (Series of 3 injections)
MMR
TDAP
Tetanus only
Tests
Tuberculosis Test
Tuberculosis screen
Chest x-ray
Hepatitis B Titer
Lead testing
Varicella Titer
Peak Health Blood Draw
Audiogram Hearing Test
Vision with eye chart
Ishihara vision test
DOT Physical exam
Basic Non-DOT Physical
Bus Driver Physical Exam
Breath Alcohol Test (BAT)
Positive BAT Confirmation
Hair Follicle Test
Rehab Associates' Services
Physical Therapy
Work Hardening/Conditioning
Functional Capacity Exams
Return to Work Functional Assessment
Job Transfer Testing
Educational Programs (ie Slip/Fall Prevention, Back Injury Prevention, Etc.)
On-Site Ergonomic Evaluations
Ergonomic Hazard Analysis
Job Demand Analysis Validation and Development
Post-Offer Pre-employment
Screening